As we look forward to the Queen Mary 2 arriving in Liverpool on Tuesday 16 July, we have chosen some items from the Cunard Archive that represent Cunard's historic connection to the city of Liverpool.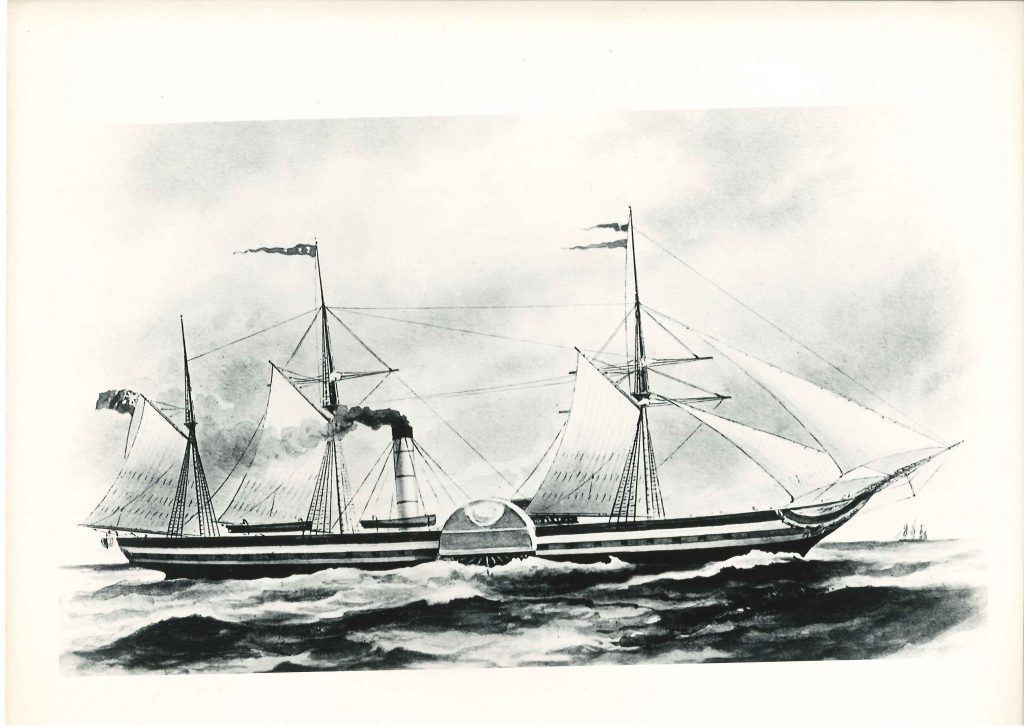 Cunard's first ever ship, the 1,156-ton Britannia left Liverpool on 4th July 1840 and arrived on schedule in Halifax just ten days later. Within a year Britannia and her three sister ships were providing the first timetabled weekly steamship service across the Atlantic.
Book of comparison. Lusitania and Mauretania compared with St. Georges Hall, Liverpool. (early 1900s). D42/S7/1/6

Starboard view of the Aurania III at Liverpool. (1924). D42/PR2/1/29/C1

Servia, passengers embarking at Princes Landing Stage, Liverpool. (n.d.). D42/PR1/49/641

Mauretania II looking towards Liverpool waterfront. [1938] D42/PR1/13/12

Princes Landing Stage, seen from RMS Ascania at embarkation. [1952]. D42/PR2/9/9/4
The Mauretania II was the first ship to be built for the newly formed Cunard White Star Line and was laid down on 24 May 1937. Built on the Mersey in Birkenhead by Cammel, Laird & Co. Ltd, it was the largest ship ever to be constructed in an English shipyard at the time.
This booklet commemorates the launch of the Mauretania II at the yard of Cammell Laird & Co Limited, Birkenhead on Thursday 28th July 1938. The naming ceremony was performed by Lady Bates and was watched by spectacular crowds.
Cunard's headquarters was based in Liverpool from its inception in 1839 until 1967 when it relocated to Southampton. As the company grew so did its administrative requirements meaning its original offices in Water Street were no longer suitable. Completed in 1917 the Cunard Building on Liverpool's historic waterfront became known as one of the Three Graces.
This commemorative publication provides an overview of the design and construction of the building and is supplemented with illustrations.
…
More information about the Cunard Archive and how to access it can be found on the University of Liverpool Special Collections and Archives website: https://libguides.liverpool.ac.uk/library/sca/cunardarchive