The University Archive contains many papers from past staff and students of the University of Liverpool. As a record of their life's work and research, these papers are a testament to the impact that such individuals have had on the wider world.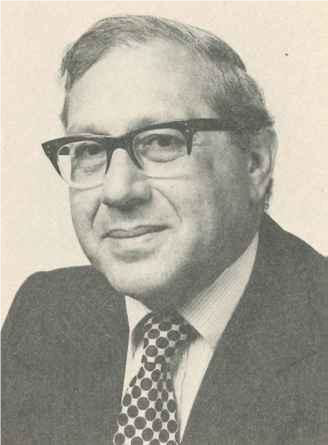 Ronald Finn was a clinician and academic born in Liverpool. His research led to the development of a vaccine for Rh-negative mothers to protect their unborn babies at risk of developing Rh haemolytic disease; a discovery which has saved countless lives. For this work Finn was a joint winner of the prestigious Lasker clinical research award in 1980.
Finn began research on the interaction of the ABO blood groups and Rh factors in the Liverpool area in 1958. This led to the discovery that fetal red blood cells entered the mother's bloodstream usually at delivery and that, when the fetus and mother were ABO incompatible, the mother's immune system destroyed the cells before she could become sensitised to Rh antigen.
In 1960 he suggested that if an Rh-negative mother were given anti-Rh antibody soon enough, any fetal red blood cells in her circulation would be inactivated before her immune system could become sensitised to Rh antigen. Finn and Cyril Clarke, the then head of Liverpool University's Department of Medicine, were able to prove this in a clinical trial among high-risk Rh-negative women in 1964.
Finn studied medicine at the University of Liverpool and trained at Sefton General Hospital in 1966 and Liverpool Royal Infirmary from 1978 where he was director of the renal unit. He retired from clinical work in 1997 and was appointed visiting professor in immunology at the University of Liverpool in 2000.
The papers of Ronald Finn held at Special Collections and Archives contain papers written by Finn as well as materials and correspondence relating to his studies. Journal articles written by Finn within the collection include: 'Relationship between Serum Antibody-Levels and the ABO Blood Group Polymorphism' (1963); 'Transplacental Haemorrhage' (1963); 'The Plasma Amylase in Diabetic Coma' (1963); 'Survival of the Genetically Incompatible Fetal Allograft' (1975); and 'Prevention of Rh hemolytic disease: Background of Liverpool Work' (1977).
Finn had an interest in allergies and the impact of the environment on health. He was a founding member of what is now the British Society for Allergy, Environmental, and Nutritional Medicine. This interest is reflected in a number of ephemeral items in his papers, such as pamphlets collected from various seminars and groups, as well as newspaper and magazine articles in which he is quoted.