The Institute of Historical Research is hosting "History Day 2020" on Thursday 19 November 2020. This year the day coincides with the Being Human festival 2020, the theme being "New Worlds".
Special Collections and Archives at the University of Liverpool is thrilled to take part by showcasing highlights from the collections here on the theme of "New Worlds". A new blog post will be published on Manuscripts and More daily from Monday 16 to Thursday 19 November 2020.
To kick things off with a collection very fitting of the "New Worlds" theme, SCA's very own Science Fiction Librarian, Dr Phoenix Alexander, has curated an online exhibition for the Arthur C. Clarke collection.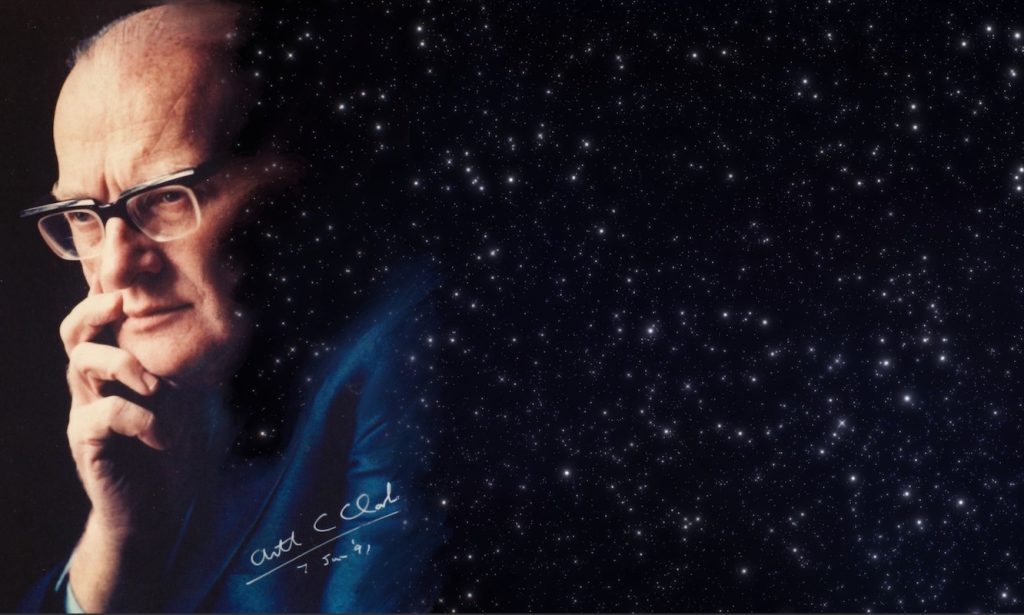 Arthur C. Clarke (1917-2008) is renowned as a legend of science fiction-but he was also a pioneering futurist, whose training in mathematics and physics allowed him to make prescient forecasts for technology.
SCA houses the largest catalogued collection of science fiction in Europe, and acquired Arthur C. Clarke's personal library in December 2019. Comprising over one hundred boxes, the library includes printed materials, notebooks, photographs, films, objects and other ephemera related to Clarke's life and career. Clarke was awarded an honorary doctorate from the University in 1995.
While the material is not fully catalogued, we are pleased to showcase some of the highlights of the collection in this virtual exhibition.
VIEW THE ONLINE EXHIBITION HERE…
View the YouTube video Infinite Worlds, One Library: Science Fiction Collections at Special Collections and Archives for more information.
Visit Manuscripts and More tomorrow for more New Worlds content!