As my traineeship in Special Collections and Archives reaches its conclusion, I want to take the opportunity to reflect on my year as Graduate Library Assistant. This blog highlights some of my favourite items, collections and achievements from the past year, before looking forward to the future of archives and of my own career.
The University Archive
As a graduate of the University of Liverpool, working with the University Archive has allowed me to understand and appreciate the history of the institution at which I studied.
In my role, I have frequently answered graduate enquiries regarding people who have formerly studied at the University. A personal favourite of these alumni was Edith Morrison. Morrison was the first woman to achieve a PhD from the university of Liverpool, graduating in Chemistry in 1924. Within the archive we discovered a number of resources relating to Morrison, including this photograph of chemistry students in which Morrison is named in the key:
The material provided an insight into the role of women who have paved the way for myself, and women worldwide, to attend university today.
Another frequent University enquiry regards staff. The University of Liverpool boasts a proud history of influential and innovative teaching staff. An example is Professor Charles Reilly, who was Chair of the School of Architecture from 1904 to 1933. Reilly is attributed with popularising university training of architects as an alternative to the old apprenticeship system.
Within the Reilly papers; alongside architectural drawings, lecture notes and letter books; there are a few surviving photos which offer insight into the role Reilly played, not just as a Professor, but as a significant figure within student life. This photograph of Reilly at a fancy-dress Students' Ball in 1933 provides a humorous glimpse into the life of this great architect.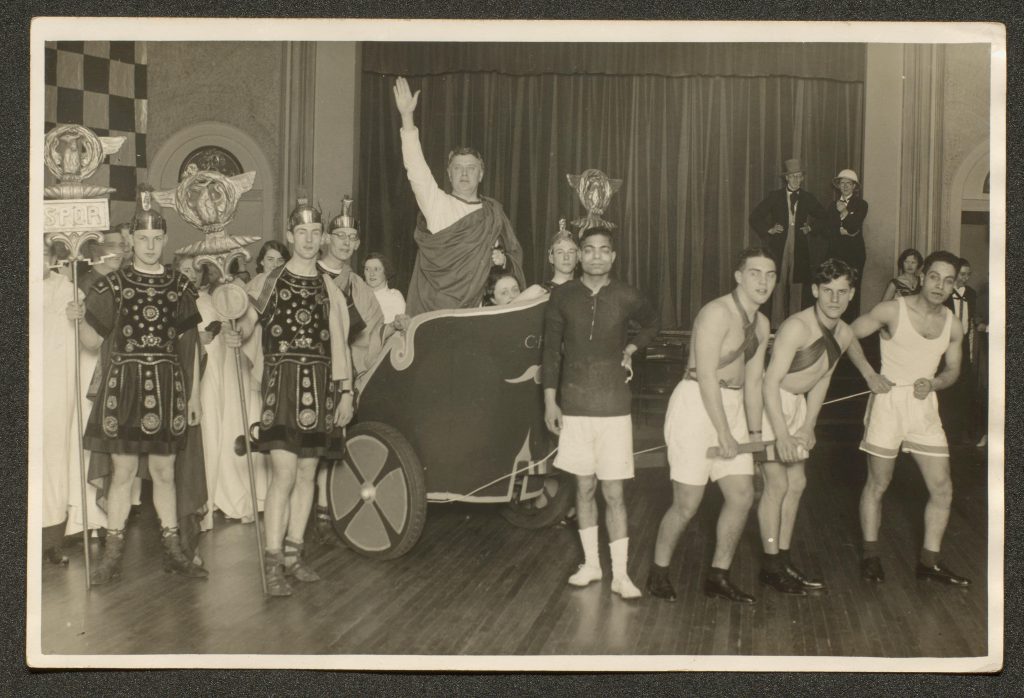 'Off the Cuff'
This post wouldn't be complete without mentioning 'Off the Cuff', a student literary magazine which ran in the 1990s. As part of my traineeship I have been cataloguing the collection.
The experience has shown me that no record can be viewed in isolation from its counterparts. While one record may be that missing piece for one researcher, it is when viewing collections as a whole that we gain the greatest insight into a history.
This collection not only includes copies of Off the Cuff, but early mock ups, editors' drafts, and a wealth of correspondence with sponsors and interviewees. The collection is particularly interesting because collectively the records provide insight into the process of editing and publishing a student magazine, before the wider use of technology.
Many of the mock-up issues and early drafts include hand-written submissions, and within the collection you can find early drafts of front covers with the logo and contents glued in place, ready for photocopying.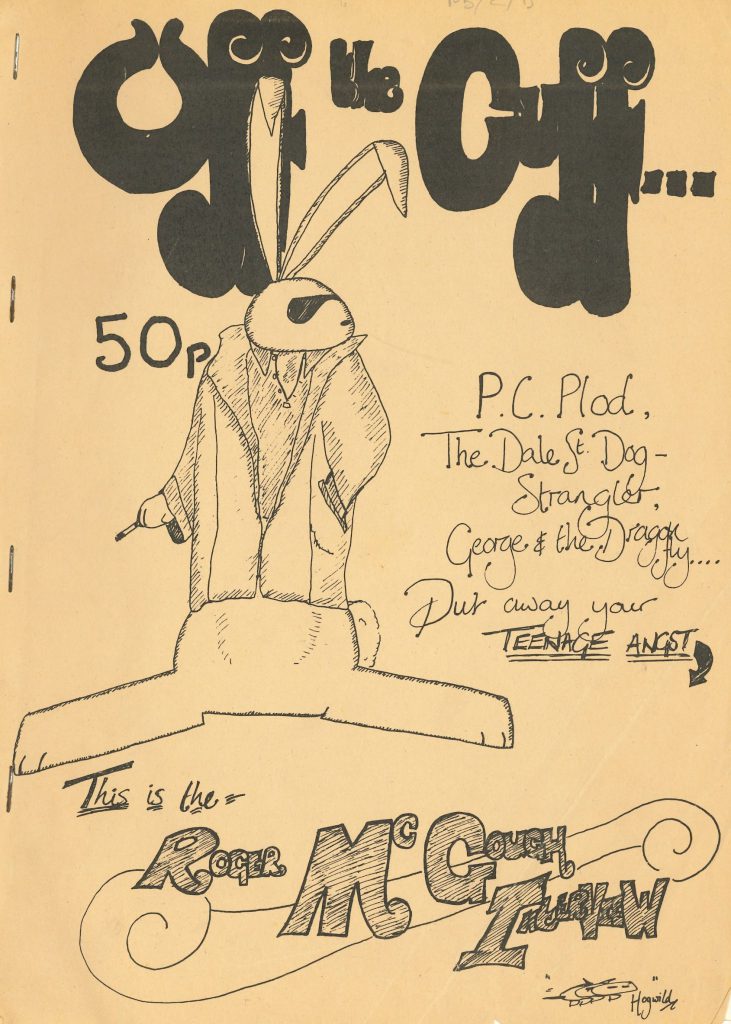 My cataloguing project also taught me that Archivists are forced to play a selective role to determine which records are of historical value. This is a difficult task, considering the increasing number of different forms of record and ever-changing historical interests. An increase in social history has seen a demand for new forms of material.
The Cunard Archive
Looking to the Cunard Archive as an example, the collection primarily constitutes administrative and financial records, owing to its nature as a business archive. However, the archive also contains an increasing number of items donated by the public, which answer the growing demand for social and personal histories. These donations expand the history previously available within the archive and offer an alternative insight into the personal experiences of those who were employed by and travelled with Cunard. For example, this is a notecard from the R.M.S Ivernia with an illustration of a rider on horseback, signed: 'To Jackie love from Daddy'. The father referenced was John Teather Piper (1874-1915), who was the Chief Officer of the Lusitania on the ship's final voyage.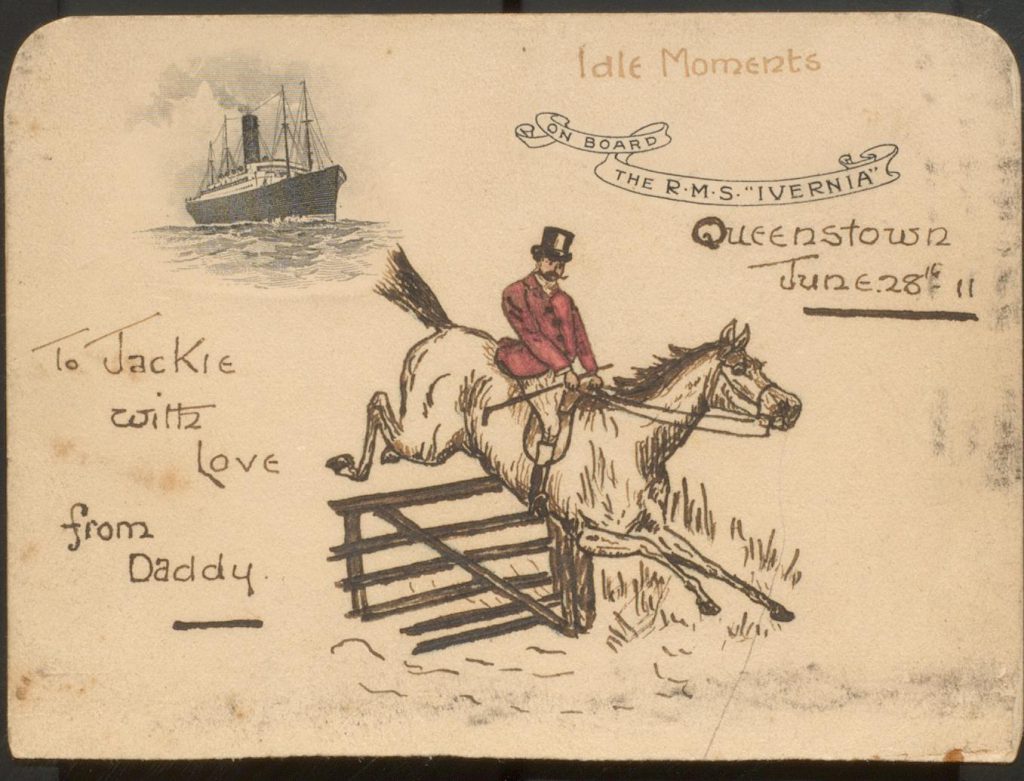 This 'selective role' played by archivists is one of the themes of our current exhibition 'Banned, Binned, Bombed', which focuses on the risks posed to material both before and during preservation. Whilst we are working from home, colleagues have made the exhibition available online. It can be viewed here.
Looking Forward
During lockdown, Archivists and Special Collections Librarians have proved their adaptability and perseverance. The lockdown has highlighted now more than ever the importance of digital resources. Therefore, as well as making our exhibition available online, we are continuing to catalogue and promote collections from home, and are looking to the future of digital preservation.
When we return to work there will be a push to make more of our collections digitally available, for teaching and research. Already in the works is an exciting digitisation project of the Sir Oliver Lodge papers, which I being funded by Jisc and Wiley as part of a project to digitise British science collections. Sir Oliver Lodge was the first Professor of Physics at the University of Liverpool, made famous for his leading work on the transmission of electrical waves.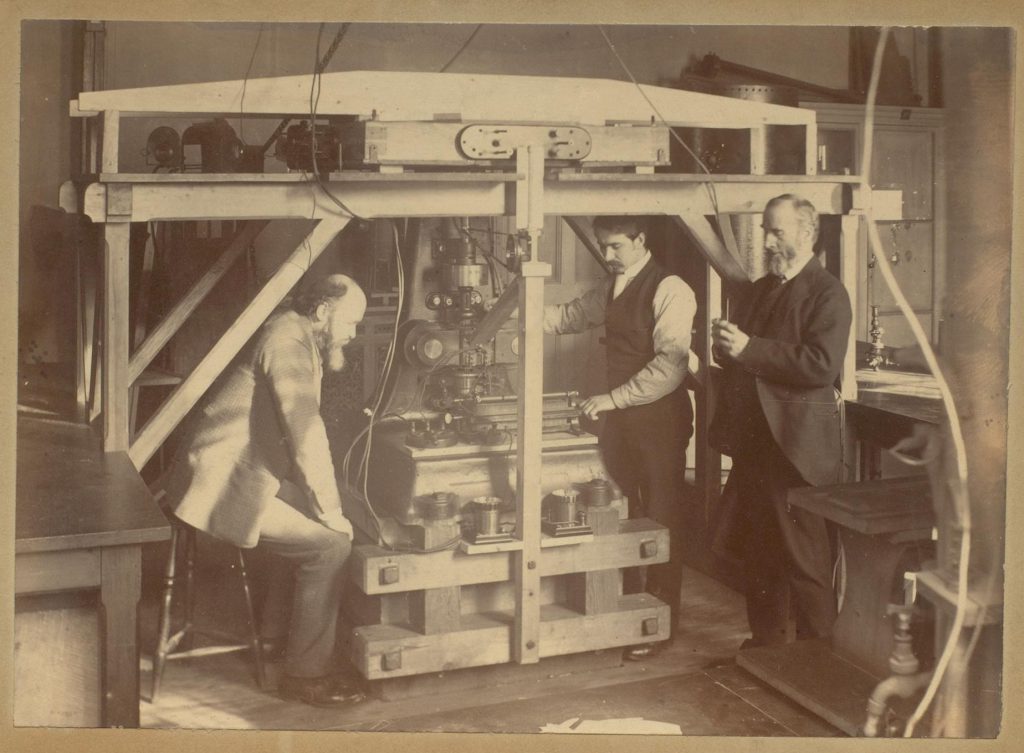 While I certainly didn't expect to be working from home as part of my traineeship, I have learnt a great deal from the experience about the significance of digital preservation, and the growing prevalence of digital-born records, and I look forward to taking this knowledge forward into my MA and future career.
By Eleanor McKenzie, Graduate Library Assistant 2019-20.