From the 17th to the early 19th century, and occasionally since then, books might be issued 'on subscription,' to solicit orders in advance of publication from subscribers attracted by a preliminary proposal. A printed list of subscribers' names would often appear in the published work. The first known subscription list is that for the second edition (1625) of John Minsheu's Guide into Tongues (SPEC Knowsley 349/oversize but without the list of subscribers).
Books whose publication was financed by subscription typically included particularly expensive books (for example highly illustrated books), specialist works (for example scientific and musical works), privately printed books, or special copies (for example, 'large paper' copies printed on a larger size of paper) making up part of an edition. The response to the subscription helped gauge the market for the work prior to publication and acted as a guarantee for the bookseller's outlay on publication costs.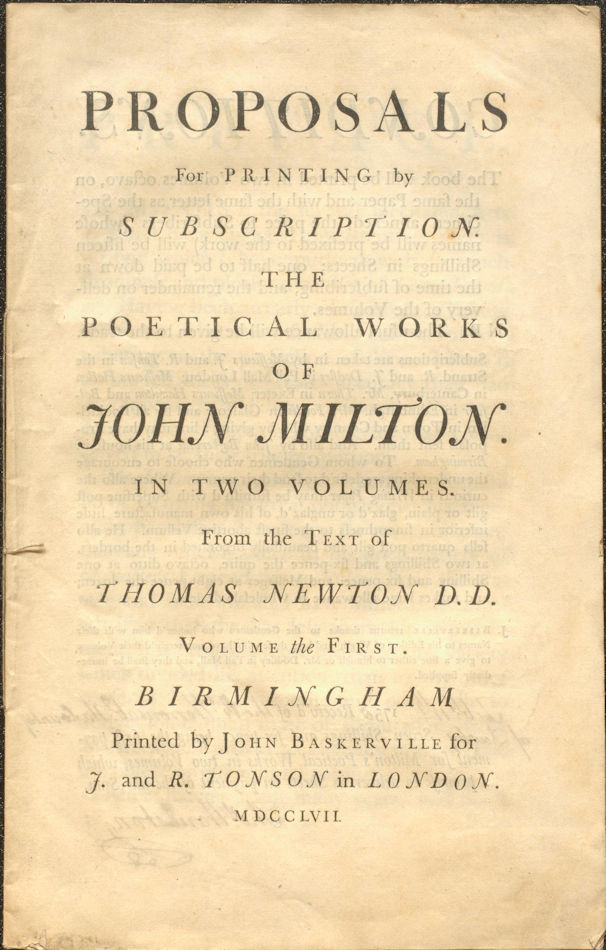 The lists of subscribers in the published work were often arranged hierarchically, giving the most eminent names first, and might include addresses and occupations. William Enfield's 1773 Essay towards the history of Leverpool included views and a plan separately so subscribers could choose which parts of the work they wanted.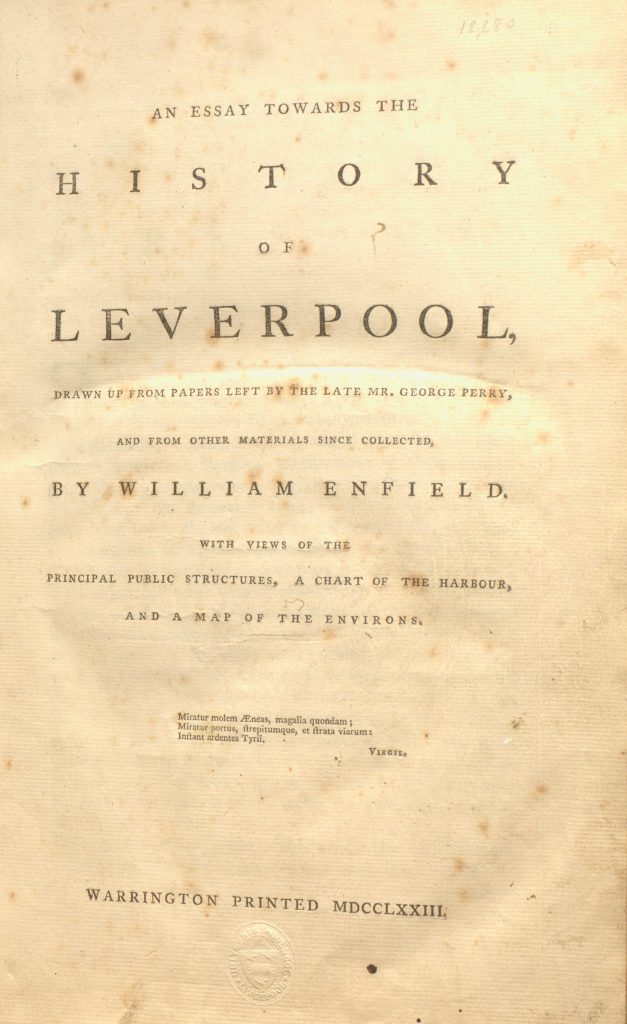 References and further reading:
Michael F. Suarez and H. R. Woudhuysen (eds), The Oxford Companion to the Book (Oxford, 2010)
John Carter and Nicholas Barker, ABC for Book Collectors. Eighth edition (Oak Knoll and British Library, 2006)
P. J. Wallis, Book Subscription Lists: Extended Supplement to the Revised Guide (1996) and 'Book Subscription Lists,' Library 5/29 (1974)