2017 was another busy year in Special Collections and Archives. To celebrate Burns Night, we have curated some of the highlights: collections that were conserved, catalogued, acquired, and the people whom we have been thrilled to meet and work alongside this past year.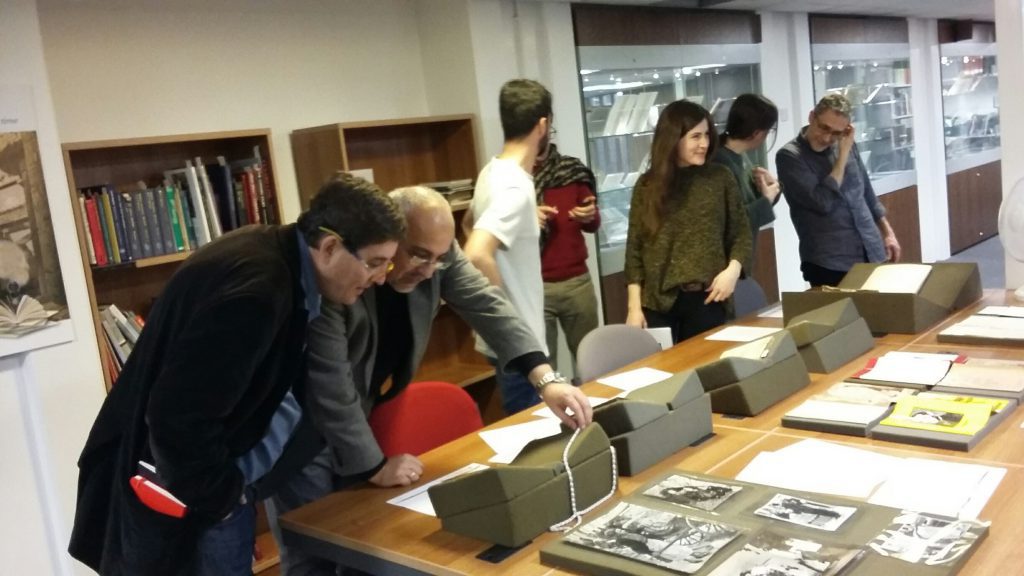 March – always a busy month for teaching classes, including the popular Children's Literature module (see below photo). We also welcomed several visitors with special links to our collections, including a relation of Grace Wilson, the long term partner and wife of John Wyndham.

March – Dr Esme Miskimmin leading a seminar using SC&A material for ENGL573 Children's Literature module. ®McCoy_Wynne

April – Cunard archivist Siân Wilks worked hard to ensure that the catalogues for the Chairman's papers (an excellent resource for business and maritime history) are available online; we hosted a meeting of members of the Antiquarian Booksellers Association; our reading room reference collection overhaul was completed, undertaken by our former Assistant Librarian Lucy Evans and Archives Cataloguer Josette Reeves; and Special Collections and Archives Manager Jenny Higham delivered the session 'Using Primary Sources' for the Researcher KnowHow programme.
May – filming took place in the archive for the UKTV Yesterday channel documentary series "Nazi Victory: The Post War Plan", using University Archive material to explore the university life of a German student who was suspected of being a spy during WWII; we also installed a new exhibition: 'Thomas Rickman (1776-1841) Architect and Antiquary'. The exhibition was curated by University of Liverpool academic Dr Alex Buchanan as part of a larger AHRC funded project. On Light Night

, our Science Fiction Librarian Andy Sawyer interviewed John Higgins on stage at the Victoria Gallery & Museum to coincide with the

Beyond Dredd and Watchmen: The Art of John Higgins.

May – Thomas Rickman Exhibition

May – John Higgins (L) and Andy Sawyer (R) chatting about John Higgin's work

June – the first undergraduate open day of the year, at which staff were thrilled to speak to so many prospective students; and a large amount of Science Fiction material was transported to the Barbican Centre in London for their Into the Unknown exhibition (Science Fiction was certainly well travelled throughout the year in general).
July – many boxes from the Liverpool Poets archive were transported to London for the Southbank Centre exhibition The Mersey Sound at 50; our reading room was refreshed through the acquisition of a new microfilm system, new specialist book rests, and new professional photographs were hung on the walls, giving a behind-the-scenes look at our collections and activities.

July – a photograph of some of the beautiful spines and tooling work in our collections! ®McCoy_Wynne

August – we showed off our feline collections and friends for International Cat Day. Thankfully, all the pet cats featured in the blog post are dealing with their new found fame in a very grounded manner. Our University Archivist, Jo Klett, also completed a data cleanse of records to prepare for the launch of a new archives catalogue in the future.

August – International Cat Day featured Oldham 173, The Tale of Tom Kitten

September – aside from greeting students both returning and new for the start of the 2017-18 session, we welcomed o

ur new Graduate Library Assistant

Michaela Garland to the team, bade farewell to Beth Williams for the Master of Archives and Records Management course, and former Graduate Library Assistant Robyn Orr took up the new post of Library Assistant, with responsibility for the day-to-day reading room service. The Unsettling Scientific Stories researchers visited us to consult the Science Fiction archive; and we also opened a new exhibition, Roscoe's University: Liverpool Royal Institution 1817 – 2017, to celebrate the bicentenary of the Liverpool Royal Institution.

September – Roscoe's University: Liverpool Royal Institution 1817-2017 exhibition

October –

we fittingly marked the 50th anniversary of the last voyage of the Queen Mary by showing on our blog the exciting

new accessions

donated that month;

we hosted our Library colleagues to view our some of our new acquisitions in a Staff Open Afternoon; more enthusiastic prospective undergraduates visited us on the second open day of the year; SC&A staff took part choosing our favourite books for the Libraries Week fun on the Library Instagram; and these events were a final hurrah for our Assistant Librarian Lucy Evans, who left us to join the British Library as Curator of Printed Heritage Collections. She leaves a great legacy in many research-enabling catalogue records and on social media, including her work with the ERC funded TIDE project.
November – we kicked off this month with a bang through a blog post on bonfire night; we also welcomed Niamh Delaney to the team as the Assistant Librarian, who has been very busy cataloguing our Special Collections material and keeping up SCA's profile on social media since her arrival; we were also pleased to welcome visitor Christopher Graham, Vice President of the Council of the University of Liverpool, to view material from his time as President of the Guild; further, after the event The Bicentenary of Liverpool Royal Institution: A Celebration, we hosted attendees to view our Liverpool Royal Institution exhibition.

November – Attendees of the Bicentenary event viewing the Liverpool Royal Institution material in our exhibition area.

November – an eager attendee viewing the Liverpool Royal Institution exhibition.

December – and finally, our festive season and winter themed material took centre stage on both the University Library twitter (

#livunisca)

and a board displayed at the entrance of the Sydney Jones Library; we launched our SC&A merchandise (available to purchase at our reception during opening hours); and our collections reached dizzying heights to celebrate International Mountains Day 2017.

December – The merchandise table located in the SC&A reception area – available to purchase Monday to Friday, 9:30am – 4:45pm.

December – SC&A Merchandise, including notebooks, pencils, erasers, magnets, bookmarks, and more!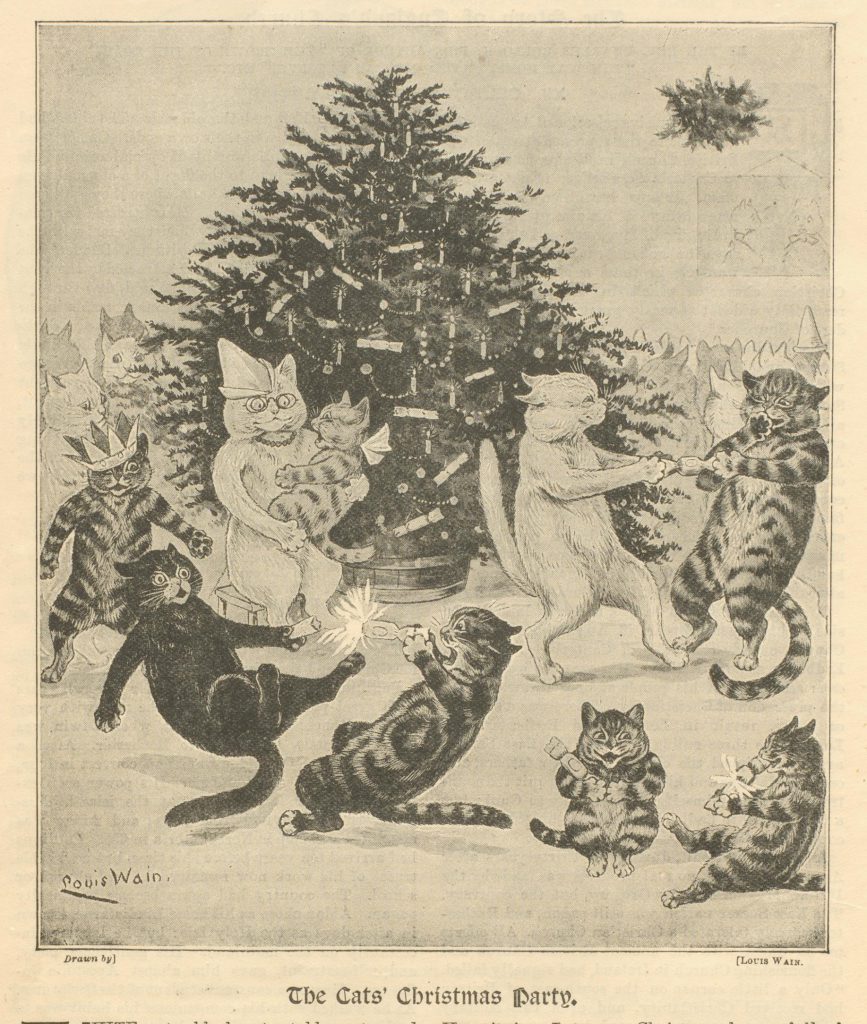 We wish our readers and visitors a happy new year and we look forward to welcoming old and new faces in 2018. To arrange an appointment, please do email us on scastaff@liverpool.ac.uk and our staff will be happy to assist.